16x16+ Robot Tileset
16x16 tileset + 9 16xmore-then-16 characters
You can use this tileset for whatever you like (CC-0).

Credit is not necessary, but if you create something using this tileset I'd be happy to see your work (you can comment with a link).
That being said, you can still credit me if you feel like :)
- Robert
Download
Click download now to get access to the following files:
0x72_16x16RobotTileset.v1.png
15 kB
Comments
Log in with itch.io to leave a comment.
hello 0x72, i want make a game but i don´t know draw (sprites), we can make a game together?
Hi there! Thanks for the offer, but no time recently. However, you are free to use my sprites any way you like (CC0).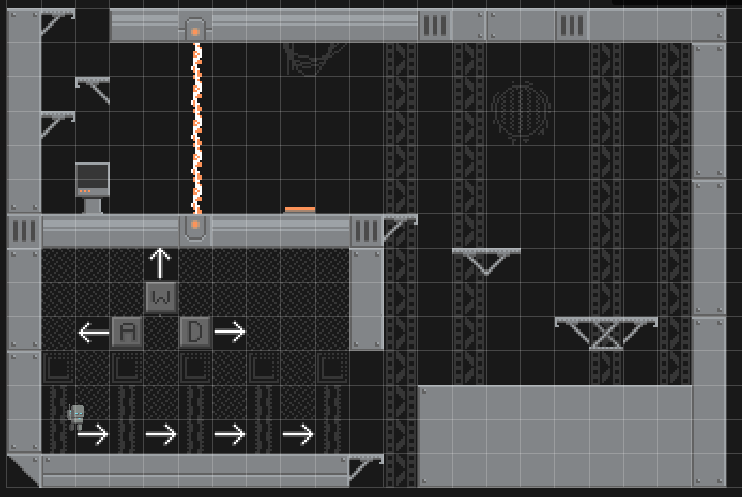 Thanks for this amazing tile set
also what software did you use to make this
Nice prototype (although short, but well, it's a prototype :D)!
Looking forward to see more puzzles and levels. If you need something specific in the tileset let me know (just not too much at the same time).
And thanks for adding me in the credits, much appreciated!
I send you an email but gmail says address not found. I wanted to ask you something (it is not a tileset request), if you could send me your address on capriolo.alessandro@googlemail.com I would appreciate very much! Thank you! :)
Fantastic art! I'm working on building a small puzzle platformer with it to learn the new tilemap system that unity has released and will comment the link for you when completed. Thank you I have been learning much in the process due to having your wonderful asset.
Thanks! I'll be happy to try out your game when it's available. If you have some idea for a tile or two, let know